[PLAYER] [RELEASED] Enhanced Juggalo by The Real_Gabe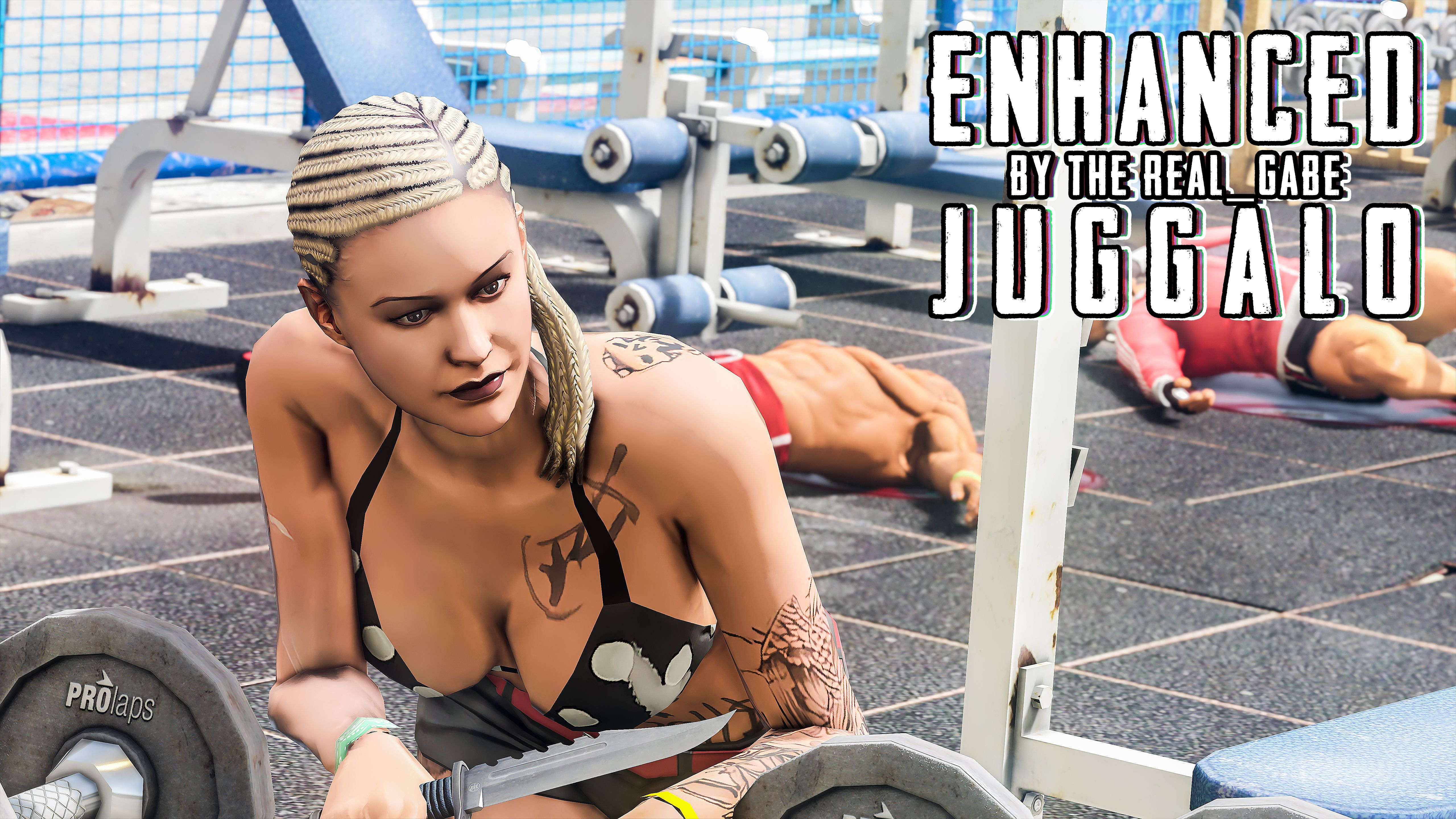 ATTENTION!
Do not reupload this mod!
Download this mod only from GTA5-mods.com for your safety!
This is THE OFFICIAL page of this mod!
Hit the "Follow Updates" button if you want notification about a new update, and if you liked my mod hit the "Like" button and/or leave a comment with a 5star rating! Thank You!
You can read the readme file online before you download the mod:
Readme
ABOUT
This is a texture mod which enhance and fix the female juggalo's textures.
Doubled the resolution and enhanced the quality of the textures with AI technology and made some final touch and fix with Photoshop.
Fixed: black coloring on the forehead, nape, and around the eyebrow.
You can use this character with a trainer like "Simple Trainer for GTA V", in the "Model Spawning" menu find the a_f_y_juggalo_01 in the "Spawn Female A Peds 2" section. You can change the appearance in the "Clothes menu".
MORE INFORMATIONS AND DETAILED INSTALLATION INSTRUCTIONS IN THE README FILE!
MOD PAGE
click
My other mods:
HERE
---
If you make a video with/about this mod, please link the mod's page at least in the video's description!
Do not claim you made this mod and don't upload and/or alter it without my permission!
© 2018 Gábor Sikó (Real_Gabe)
---
Release notes
v1.0 (11/24/18)
FIRST RELEASE
OLDER RELEASE NOTES IN THE README FILES!
posted in Releases & Works in Progress