[MAP][RELEASED] Very Offshore Production Facilities
One week of work to build these two rigs with interiors and details, but now i'v a big problem (?) to finish!
With only Map Editor and all latest needed correctly installed. ( I try my best english, i speak french)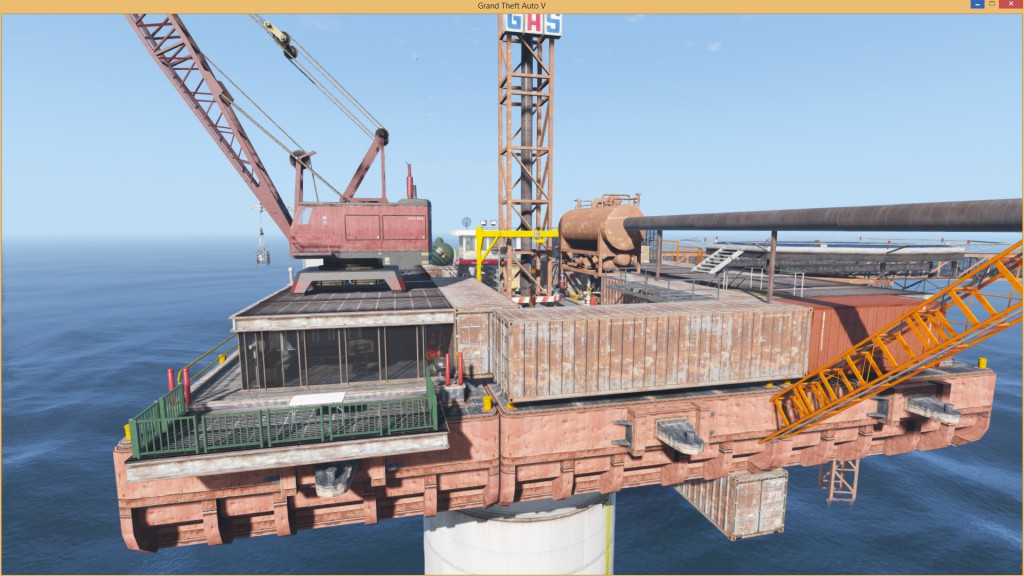 The problem : On the first rig (on pics) all objects are perfectly downloaded, but the second always miss some objects, from 5 to 20,
the map is actually 1500 objects, why the fisrt rig is totally downloaded but not the second?
I'm i to far away from the game map? When i'm on the rig site, only if i click New map and then i load the Rig map
all objects are correctly downloaded !!
Picture with all objects :

Picture with missing objects :

Others "problems" :
We can go to the rig only with aircrafts with vehicle invincible, the boats sinks.

It's raining inside lol, and at night lights don't appear correctly.

I'v not found railing who look like railings for platform, any idea?
Thank you, Mike, 777PROJEKT
posted in Releases & Works in Progress