Is it happening again??
For a while ago I heard OpenIV is can't be downloaded anymore. I thought it was perhaps a minor glitch but months later I check again and it still gives SSL error when trying to download.
Quite interesting no one mentioned it here, perhaps no one noticed since they already have it installed
But seriously, are we going to see the gta 5's rating as Overwhelmingly Negative again in Steam?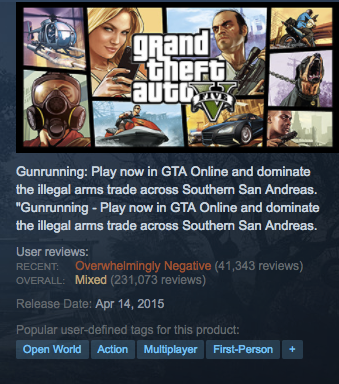 posted in General Modding Discussion