[WIP][VEHICLE] Better Trucks and Trailers!
I am working on a project called "Better Trucks and Trailers." It basically consists of multiple vanilla and modded trucks from other users with only vanilla trailers modified. When you see the pictures you will see I have different versions of the Phantom V2[ @tolgagures ], Chantom semi[ @tolgagures & @AlpiBaba ] , Juggernaut[ @TheF3nt0n ], Roadkiller[ @TheF3nt0n ], and Phantom Custom. I didn't unlock these models, I just used Menyoo"s Spooner Mode to put props on them to make them look better, a sense of customization. The bullbar on the Phantom V2 is made of multiple long and short 'house pipes' and they steam so that's why it looks like the Phantom is smoking. I also put Straight Pipes on the original Hauler, but I don't have any SS's of that.
Next was a trailer, in this case I used the vanilla flatbed and put construction fence on the side and container doors on the back to make it look like a recycling tipper transfer truck trailer... or a low quality Nascar trailer if you think that too. Once again, I only used Menyoo and props to make it. This means if I do release these as a pack, then I won't have to release the models, just the Menyoo Spooner and Saved Vehicles files.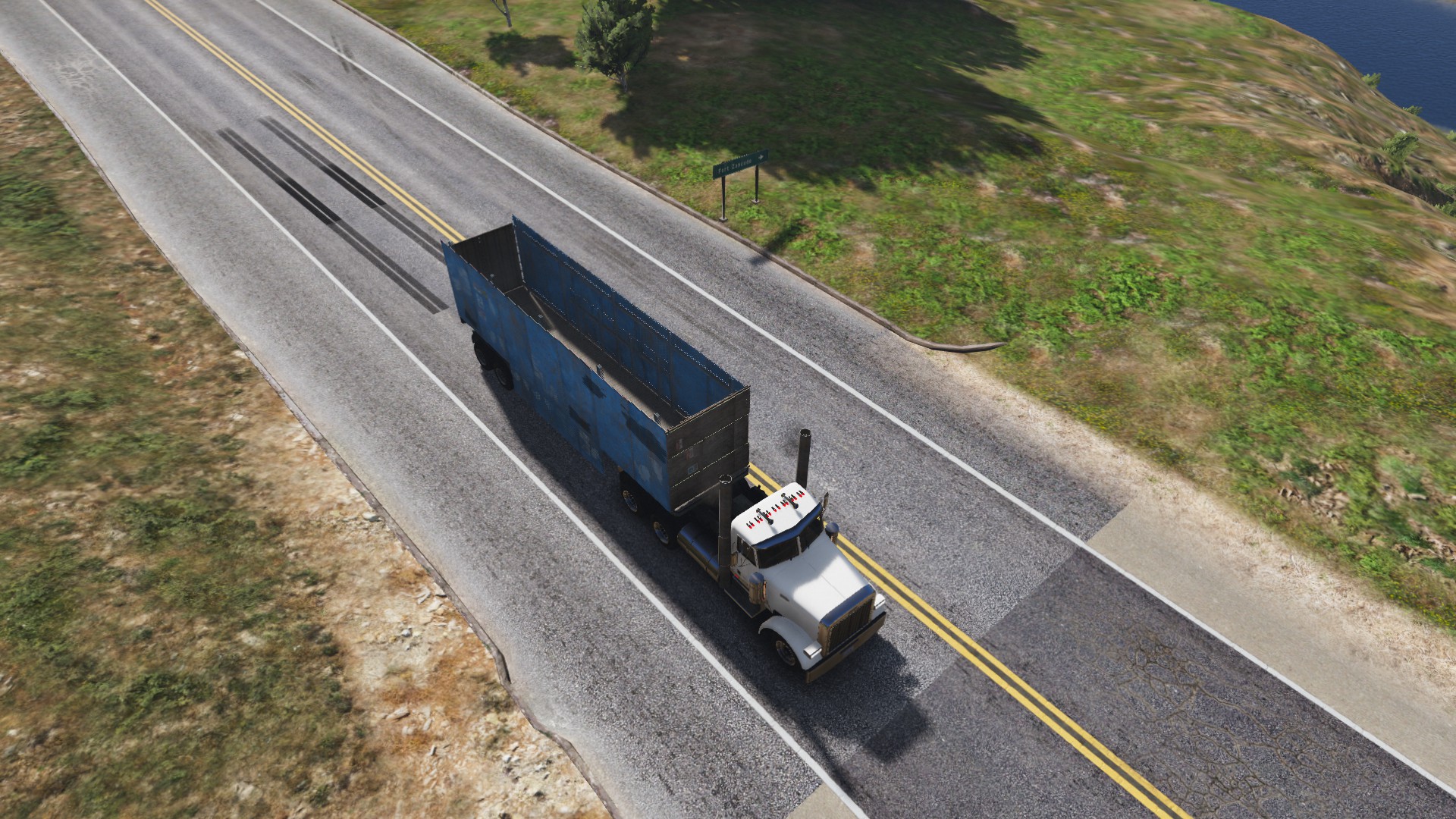 Give suggestions on what I should do next. It would help expand on the blandness of vanilla trucks.
posted in Releases & Works in Progress