[MISC][RELEASED] Real | RAGE Graphics Enhancer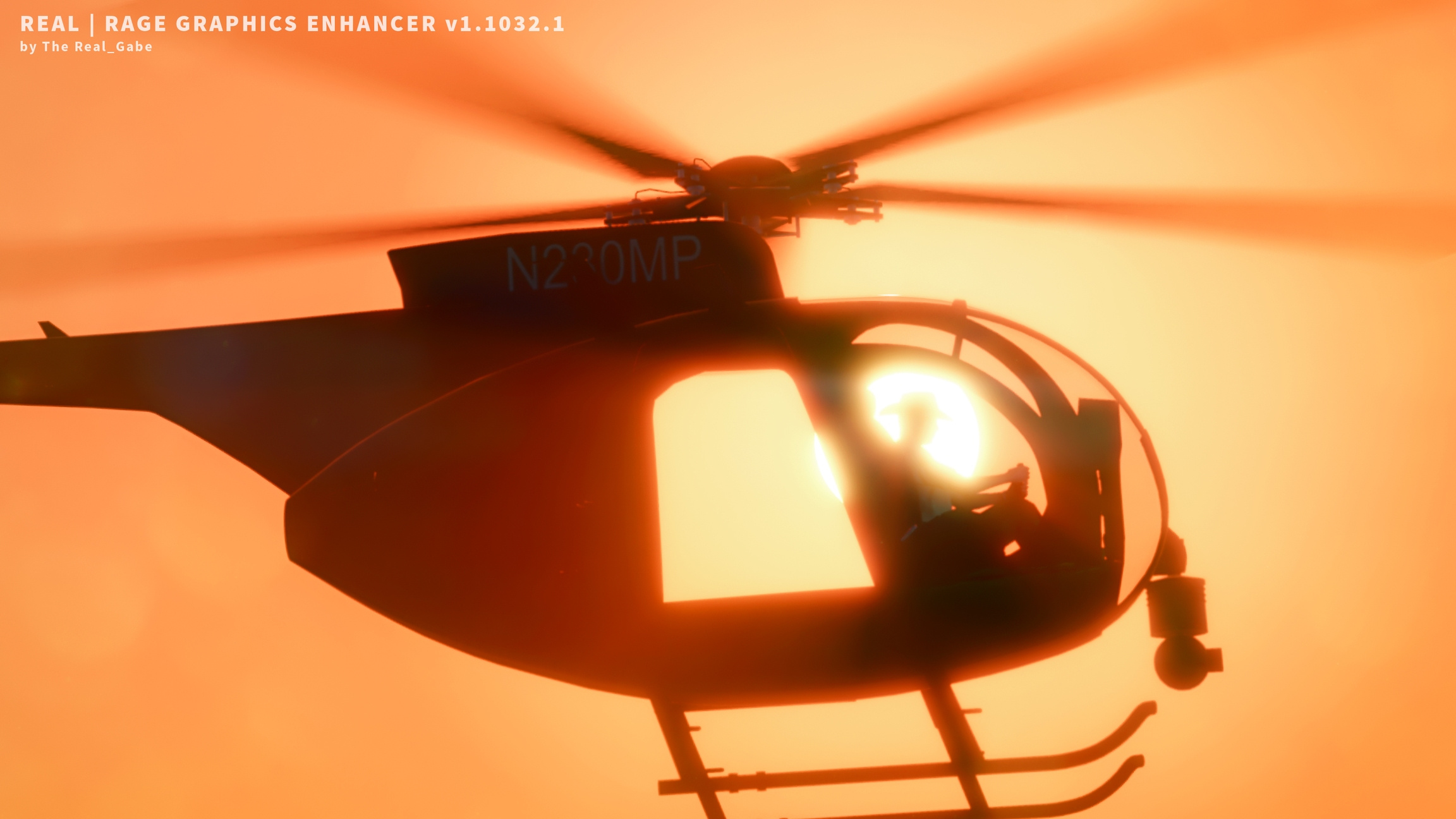 This mod is part of my Real | RAGE project, you can find it here:
CLICK
Real | RAGE Graphics Enhancer L|ite is available now!
If you only need a great ReShade preset: CLICK
The Enhancer contains ReShade preset + game file tweaks (weather and other graphical adjustments).
If you found a bug, or you have suggestions, write me a comment!
MORE PICTURES: HERE
You can read the readmes online or download them before you download the mod:
ReShade and Overall Readme and Game Tweaks Readme
INSTALLATION INSTRUCTIONS IN THE README FILE
CONTROLS
When the game starts this graphic mod is starts automaticaly.
enable/disable the whole ReShade: press DELETE button
enable/disable the Ambient Light effect: press END button (this FX using the dirt lens effect, so it will be disabled too)
enable/disable Deband: press INSERT button
take screenshot: press PRINTSRCEEN button (you can find the screenshots in the game's root directory in .png file format)
PERFORMANCE
I made a performance test with the game's built in benchmark.
Average fps: Vanilla 41fps | Moded 30fps
Settings:
All settings are the highest possible (MSAA x8, Reflections MSAA x8, FXAA on, Anisotropic Filtering x16, VSyNC on).
In Advanced Graphics option everything on (except framescale) and sets on the highest possible.
Resolution: 1920x1080
My PC:
CPU: AMD FX8350
GPU: GTX 1070 8GB
RAM: 16GB DDR3
VIDEOS

My other mods:
HERE
---
If you make a video with/about this mod, please link the mod's page at least in the video's description!
Do not claim you made this mod and don't upload and/or alter it without my permission!
© 2017 Gábor Sikó (Real_Gabe)
---
Release notes
v1.1032.2 (04/24/17)
Game Tweaks changes:
All weathers: decreased the size of the Moon and the Sun; lowered the water reflections; decreased stars intensity; adjusted all kind of lights;
Snow, Snow light, Blizzard weathers: fixed the low visibility caused by fog; adjusted temperatures; adjusted wind and snow intensity;
Puddles adjustments: range, size of the ripples , speed of the ripples, strength, duration, depth, scale;
Added watertunes.xml: adjusted water properties like ripple scale, specular fall off, refraction, god rays;
Visualsettings.dat changes: increased rain particles, increased weather cycle duration, adjusted plate lights, adjusted car headlights, adjusted vehicle lights, adjusted tarffic lights, adjusted distant lights, adjusted shadows and dark lights;
Weather.xml changes: adjusted rain, wind influence, water and other weather properties;
ReShade changes:
Removed HDR;
Adjusted all shaders;
OLDER RELEASE NOTES IN THE README FILES!
posted in Releases & Works in Progress