[SCRIPT] [RELEASED] Farming Life Project
Farming Project aims to bring new life to San Andreas by bringing farming life to the game.
To start your farmer's journey you need to purchase a field. The first one is located at Grapeseed. You will see a blip on your map.
When you purchase your first field you will also receive a Tractor, a Rake Trailer and a Grain Trailer. If you "lose" them you can restore them at any time on the red marker.
Attach the Rake Trailer to your Tractor and run over the white markings to cultivate and seed the field.
After some hours when the grain is ripe use the Grain Trailer and harvest the field.
Drive the trailer to one of the unloading stations where you receive money for your crop.
Farming Project is my biggest mod so far. I want to see this evolve into something great even if it's a little late for the modding community.
If you want to help on this project and you have experience with C# and you love modding you can join me by contacting me on gtaforums.
Have fun!
Future Plans:
More crops to harvest with actual visual representation of each crop
Ability to buy animals
More farming vehicles and tools
More fields to purchase
A more "Farming Simulator" experience in general
Installation:
Place FarmingProject.dll into your "scripts" folder.
Requirements:
Script Hook V
Script Hook V .NET
NativeUI 1.7
Limitations:
Since there is not an actual harvester in the game I had to think a different way to harvest the crops, that's why I used the Rake Trailer.
The only crops that I found in the props database that actually look like crops was the saplings that you see in the screenshots. They are not wheat or canola but they do the job for now.
Filling the Grain Trailer will not show anything filling inside it, but you will see a "Fill amount" bar on the left of the screen.
Changelog:
1.1
You can now purchase more seeds/grain from the Grain Shop (blip added on map)
New seeds added: Canola, Pumpkin, Cabbage, Weed
Each crop has it's own growth time and selling value
Selling weed may attract the police!
Using the Rake Trailer consumes seeds. (you can refill from the shop)
Improved message UI when you purchase a field
Increased field working area
Added sound effects on menus
Bug fixes
1.0
DOWNLOAD:
gta5-mods.com/scripts/farming-project-mod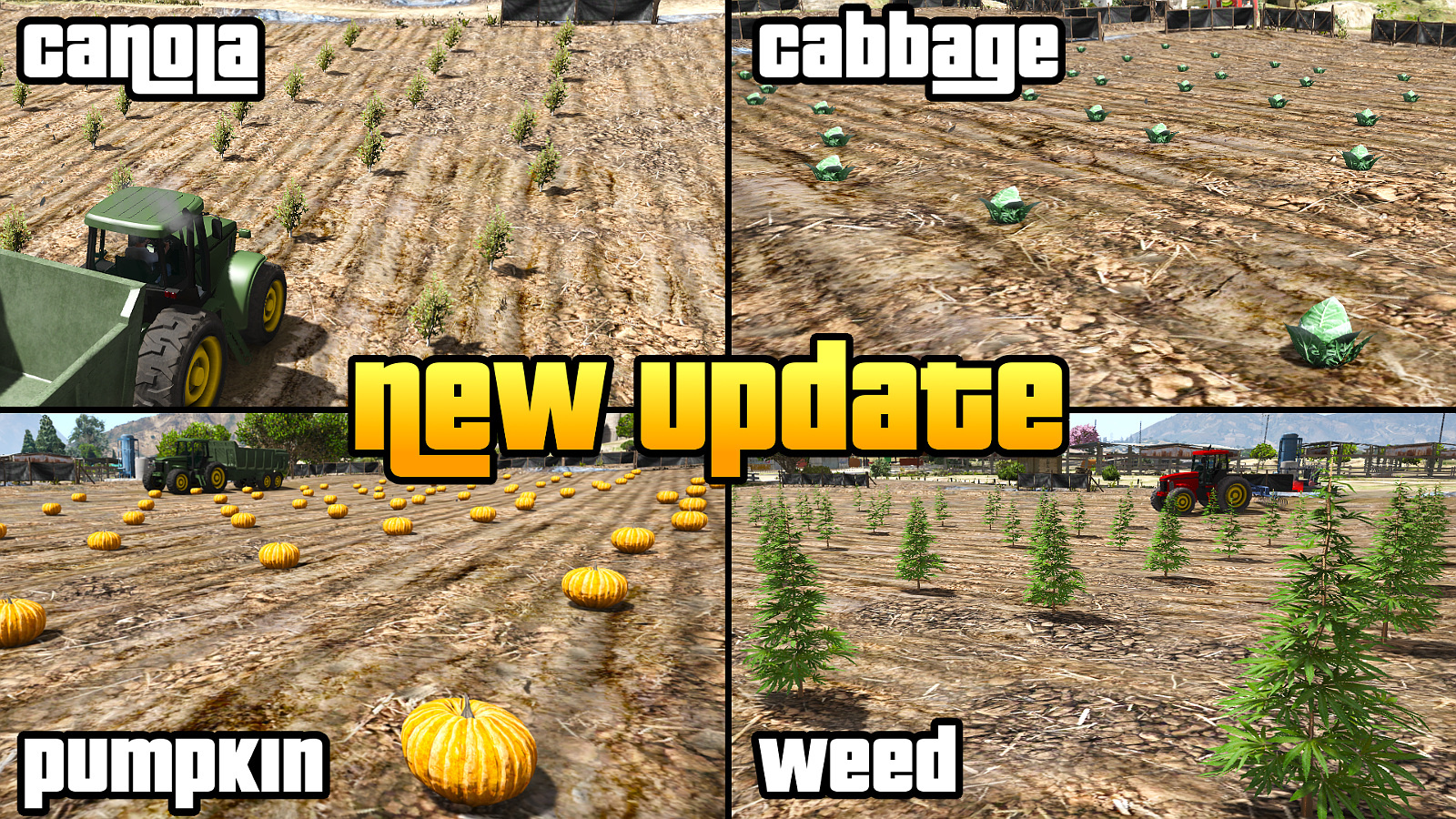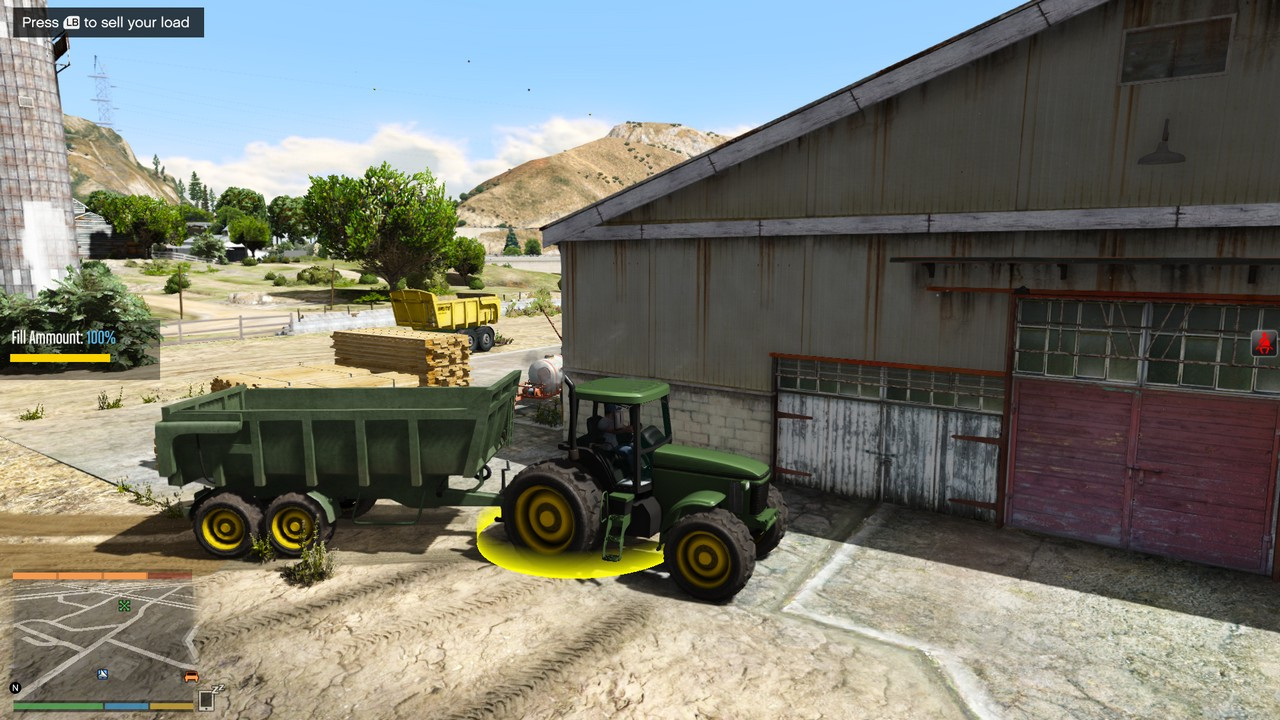 posted in Releases & Works in Progress