RE: [COLLECTION][REL] Realism Dispatch Enhanced (RDE) 3.1
I am truly impressed with depth, models, textures, scripting, all the hard work, and collaboration that went into developing RDE. It's simply amazing, it's brought new life to GTA V, especially when paired with LSPDFR, and role playing as a first responder just isn't the same without RDE.
I look forward to 3.1 with all the updates:
https://forums.gta5-mods.com/topic/1059/collection-rel-realism-dispatch-enhanced-rde-3-0/479
Thanks for summarizing the list of updates. Keep up all the great work!
@Swed1431
It took me awhile to figure out how to make RDE work with LSPDFR. Until a more official fix comes out, a temporary fix to get you up and going is to remove the 6-star wanted scripts. Be sure to also use the gameconfig file that that prevents memory crashes:
https://www.mediafire.com/?jw7jw6jb7iu1vw8
Also if you run with SNT (Simple Native Trainer), be sure to toggle off "Police Won't Dispatch", as this causes spawned units to stay stuck in their spawned position.
@Yard1 @Dilapidated @NefariousBonne
For added impression would The Realism Team be open to the idea of adding another jurisdiction for university police at ULSA (University of San Andreas, Los Santos)?

Of course the skin would be lore friendly, representative of UCLA (University of California, Los Angeles):
I went ahead an shopped up a decal for ULSA police: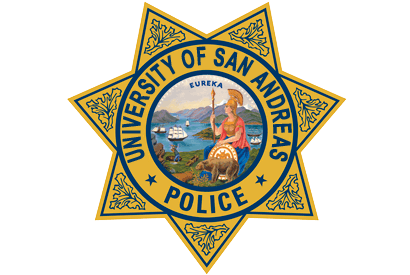 I could work on lore friendly university police badges, and patches if you guys are open.
posted in Releases & Works in Progress