RE: I installed addonpeds, but I can't see the newly added peds.
I am having a very similar issue to this.
I have installed addonpeds correctly because when I press L in-game the UI appears and I see the peds listed that I have created, but when I choose a ped to spawn nothing happens, they just don't spawn. I have also tried to spawn them with Enhanced Native Trainer and they don't even appear there, I don't think they're supposed to appear there because it's an entirely different mod but thought i'd try it anyway.
The menu opens but when I close it, it never opens again no matter how much I press L: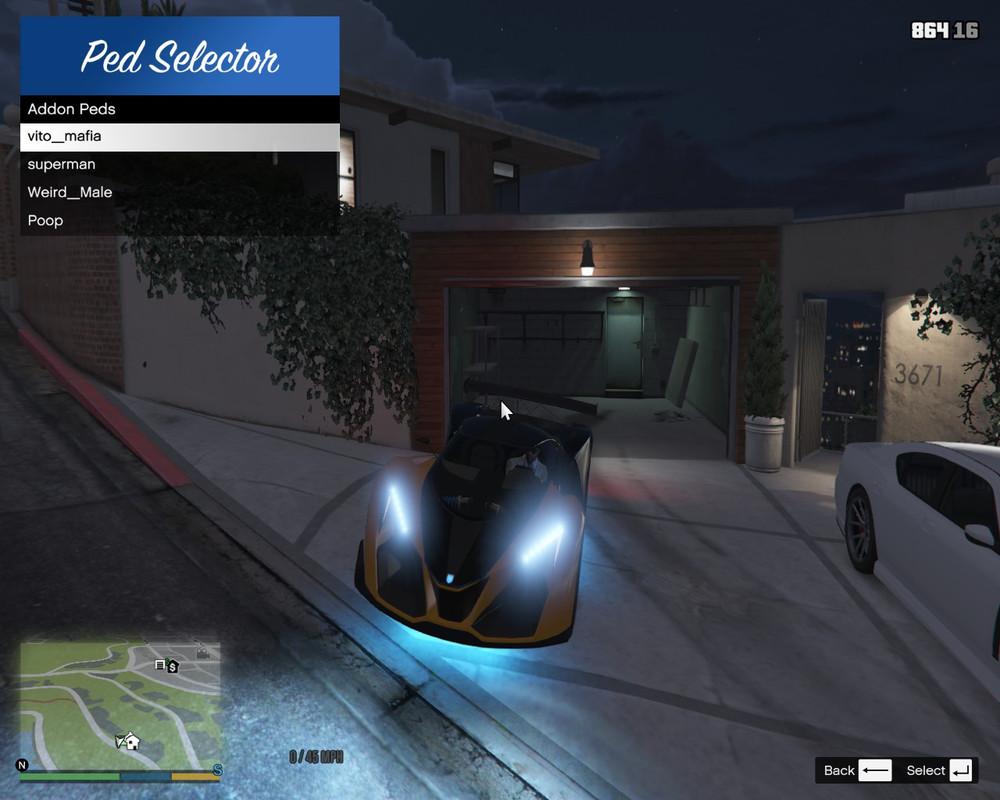 I was wondering if it's something to do with this:
Is Streamed: False
Personality: Streamed_Male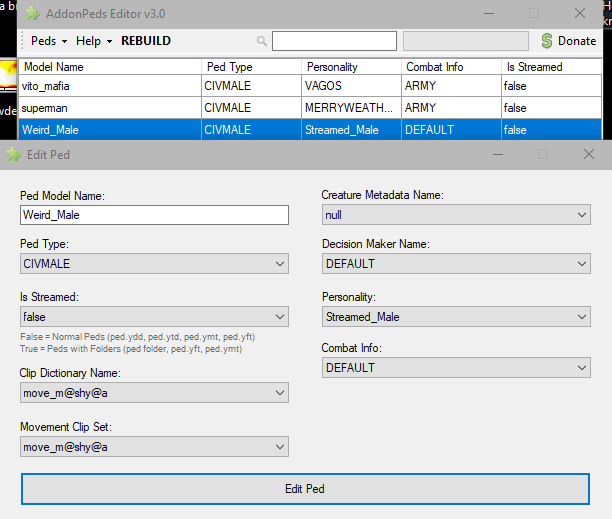 I click REBUILD every time I add a new ped but I don't understand what is going on here. I followed instructions exactly so I know that I have definitely installed it correctly. If anyone knows how to fix peds not spawning and menu only opening once please let me know.
posted in Installation Help & Troubleshooting