Compiling a Frommer Stop model.
Hello.
I like to request somebody to animate this Frommer Stop model.
This is a beautiful 3D model with 2048 PX textures.
It must replace the "vintagepistol" model to match the magazine capacites.
Do not forget, the Frommer has heel magazine release, and the slide not hold open atfer last shot, so it needs to animate.
Also, please pay attention to the sights angle must be in accurate position.
Thank you.
Download link: https://cgdownloads.com/download-frommer-stop-classic-gun-3d-model-free/
Raw files in the RAR:
Frommer_Stop.FBX
Frommer_Stop.max
Frommer_Stop.obj
master.mtl
mat0_c.jpg
mat0_g.jpg
mat0_n.png
mat0_r.jpg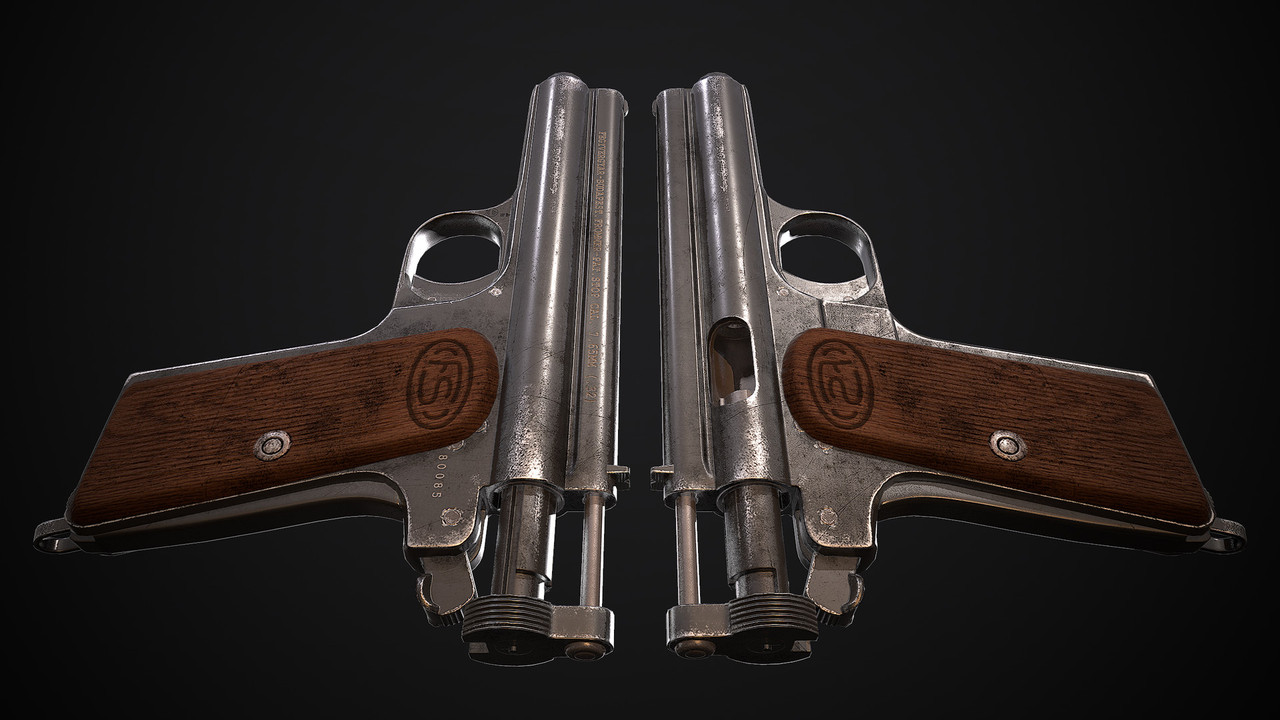 posted in Requests